Real estate project in Istanbul AJ-012
property information
Real estate project in Istanbul AJ-012
The project is located in Kepez, one of the largest and most famous coastal areas of Antalya, close to the ancient city center and the beautiful sea coast.
The project is the creation of the large company sur yapı that has implemented many prestigious residential, commercial, office and shopping mall projects.
The project is being built on a land area of ​​1,300,000 square meters, making it one of the city's largest projects, with 19000 apartments inside.
The project consists of two phases. The first phase is 604,270 square meters under construction and contains 126 residential towers distributed over 8784 apartments divided into 3 sections.
1-PARK ETABI
2-SUR CADDE ETABI
3- TURKUAZ ETABI
Project facilities
Swimming pools (open + closed)
– saunas
– Turkish bath
– Sport club
– toys
– 24 hour guard
Project Features
Project departments facilities
1.PARK ETABI
It is considered one of the largest sections of the project and is characterized by its charming green and sea views and its distinctive family character
Area: 253,375 m2
Number of Parts : 6 parsel (A,B,C,D,E,F)
Number of constellations: 93
Number of apartments: 6417
Apartment styles:
1+1, 2+1, 3+1, 4+1
Floor height: 11
A parsel – delivered and ready to move in
E,D PARSEL – Deliveries started from the beginning of 2021
B, C, F PARSEL – To be delivered in a certain order from the beginning of 2022
PARK ETABI is distinguished by the presence of KENT PARKI inside it, which is the largest park in the city with an area of ​​155,000 square meters in the middle of the project, which is supervised by the Central Antalya Municipality, putting within it all the services:
– Fully equipped service centers (indoor swimming pools + steam rooms + sauna)
– gyms
– toys
– medical Center
– State schools
– private hospital
– a government clinic
– Museum
– Cultural center
– Mosque
Baby nurseries
– Tram stops
****
2.Sur cadde
On an extension of 1300 meters on both sides of the city tramway road that passes from inside the project, sur cadde was designed to be one of the best investment places because it contains shops and offices in addition to apartments with a height of 8 floors.
Space:
61180 m2
Access points from the project
Tramway (50) m
– The sea coast ( 7 ) km
– City Center ( 3 ) km
– City Otogar ( 2 ) km
– AKDENIZ UNIVERSITESI ( 5 ) km
Airport (20 ) km
Owning a property in Turkey means a safe investment in Turkey. You can see more than one real estate project in Istanbul and apartments for sale in Turkey or buy land in Turkey for your investment. You can also obtain Turkish citizenship by buying a property or investing in real estate in Turkey.
Through direct communication with the team of specialized engineers
Details
Date:

3 January، 2022

Type:

مشاريع الشركة
Floor Plans
2+1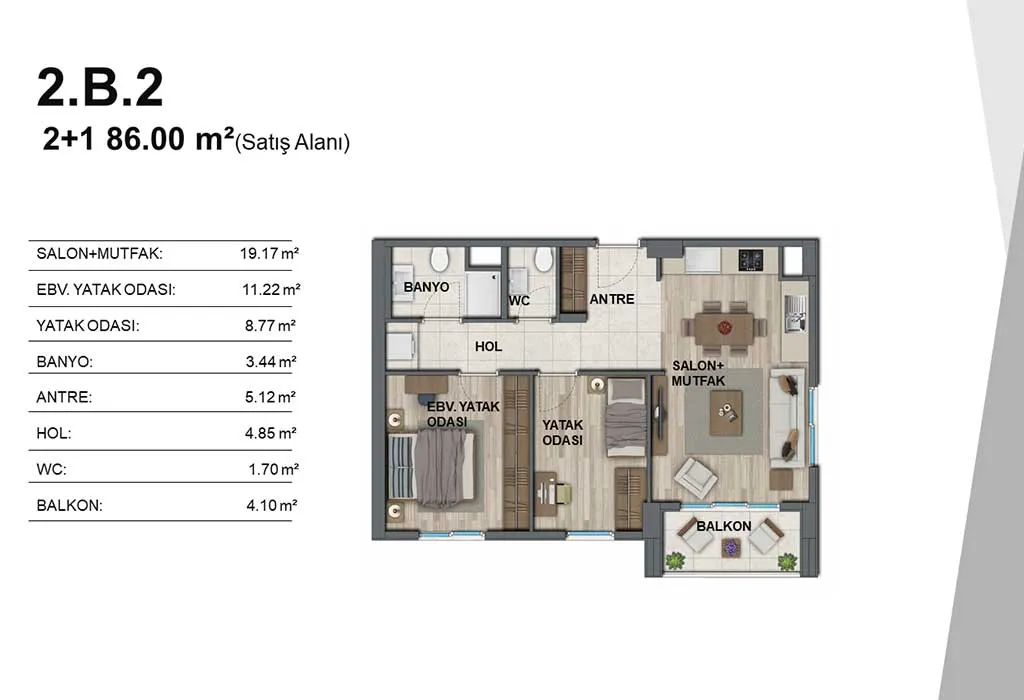 2+1B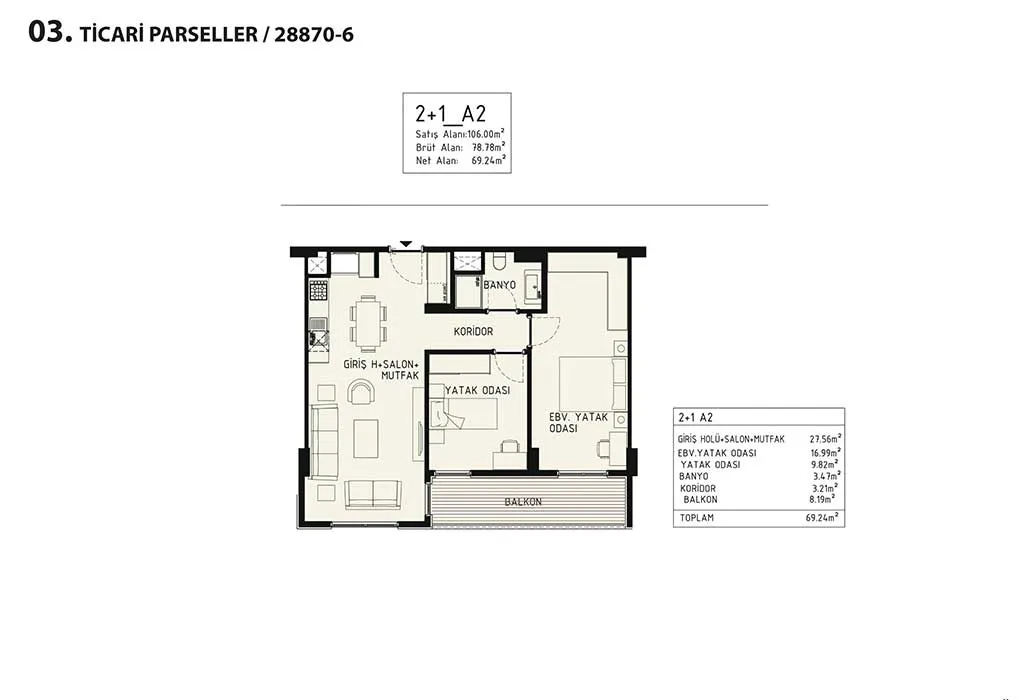 2+1A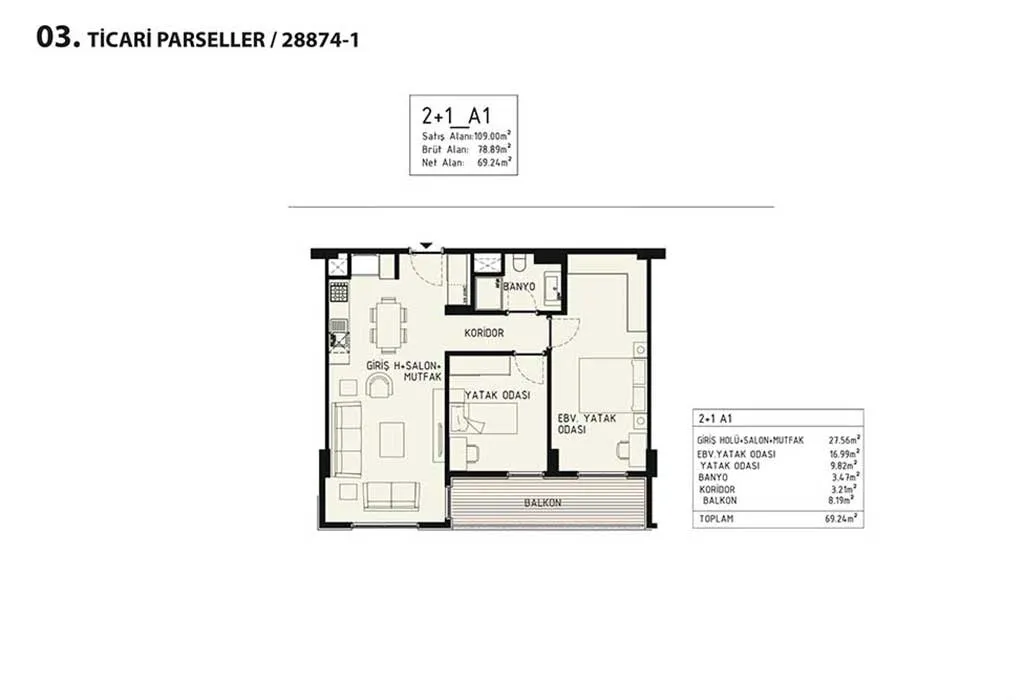 01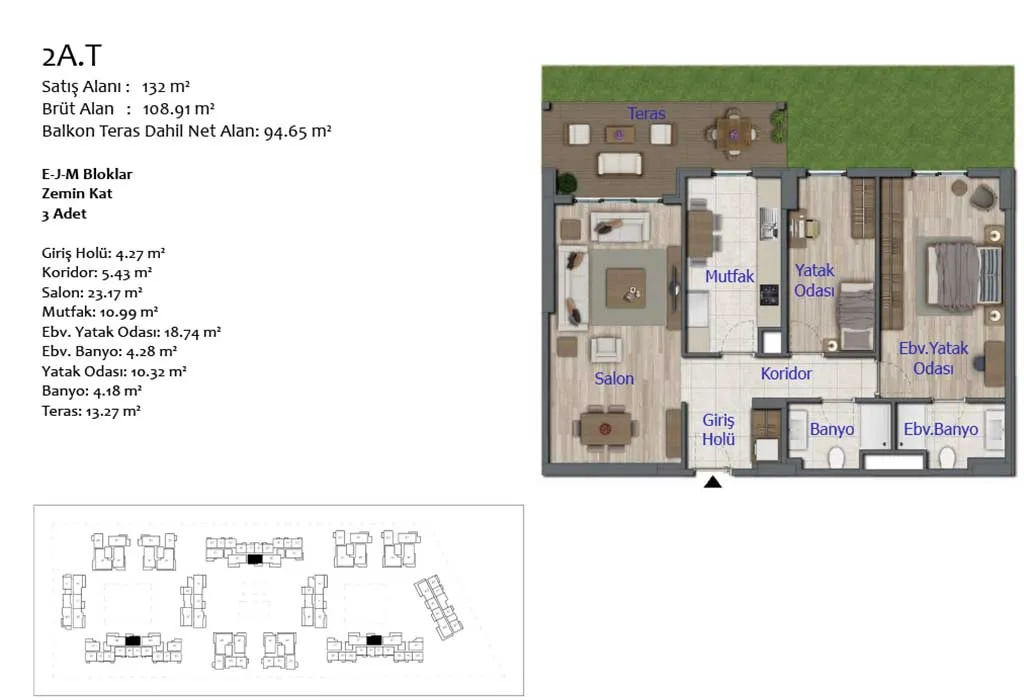 4+1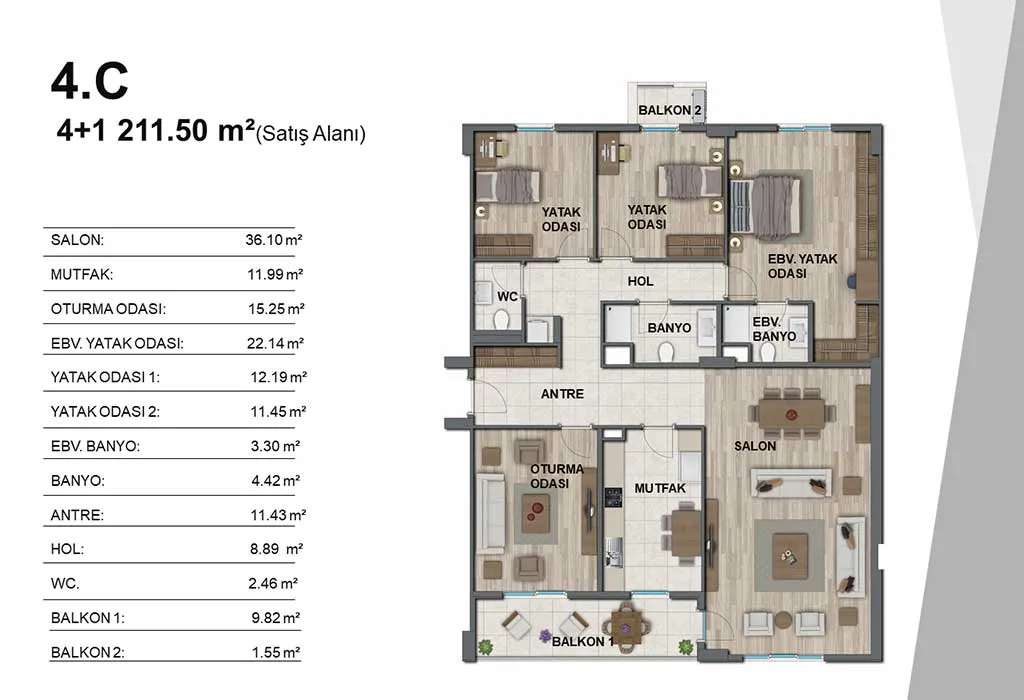 Real estate project in Istanbul AJ-012 The project is located in Kepez, one of the largest and most famous coastal areas of Antalya, close to the ancient city center and the beautiful sea coast. The project is being built on a land area of 1,300,000 square meters, making it one of the largest